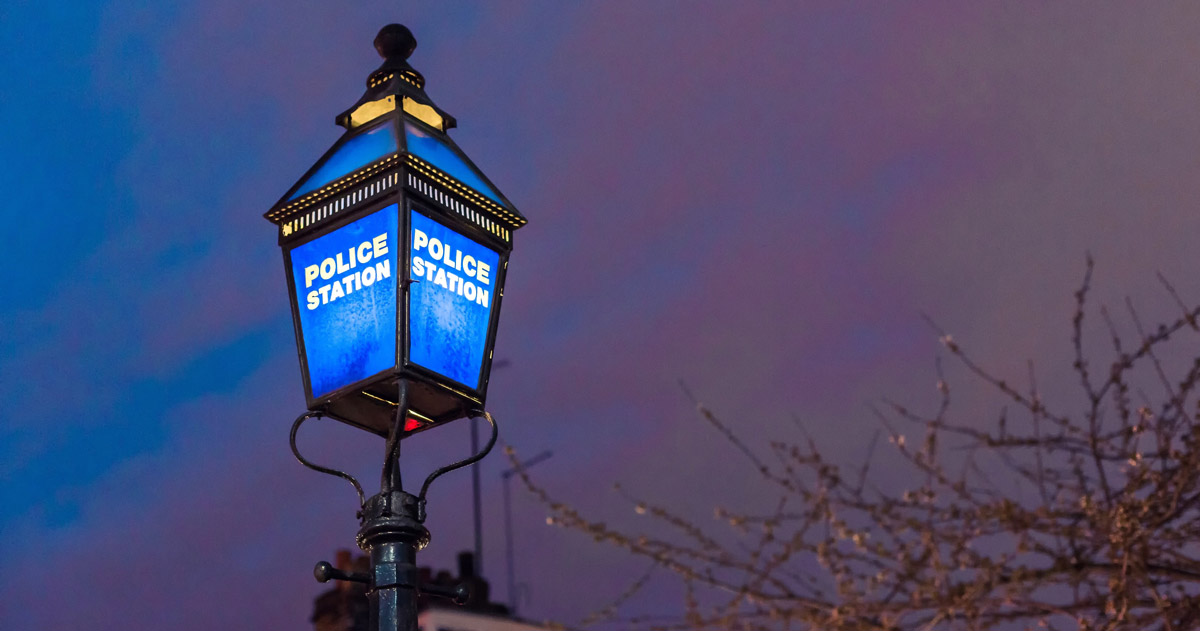 We provide high quality advice from lawyers who will be with you through the process of attending the police station or being taken there under arrest. We can guarantee advice by a qualified solicitor. This is especially important on serious offences. Although based in Brighton, we cover all police station in Sussex.
We are available to attend the police station 24 hours a day
You can contact us on our 24 hour emergency number -
01273 600009
Having a solicitor at the police station will cost you nothing.
If you know or think the police want to speak to you, contact us immediately.
If you are arrested, you should ask the police to contact us.
If the police have reasonable grounds to suspect that you may have committed a criminal offence, they might wish to interview you. The purpose of an interview is to give you an opportunity to respond to an allegation. Anything you say will be considered as part of their investigation, which may or may not result in further action being taken.
It is important that your interview is handled correctly. Decisions about whether to speak in interview can have serious consequences if you are prosecuted and taken to court.
It is often thought that you have to be arrested in order to be interviewed. The police may arrange for you to attend voluntarily for interview, or you may be arrested and taken to custody for that purpose.
You may be concerned about the stigma of an arrest and we can sometimes persuade the police not to take this course.
A formal interview will always be recorded, and take place under caution. In any circumstances where you face an interview under caution, you have the right to free, independent advice from a lawyer of your choice.
We appreciate that being interviewed by the police in any circumstances can be a very stressful experience. If you are detained at the police station, it can be confusing, disorientating and scary, especially not knowing how long you can expect to be held for.
We will always listen carefully to your side of the story, and give clear advice about your rights and what will happen at every step of the way.
Whether you think you are guilty or not guilty, it is always important to ask for legal representation. This will ensure your rights are upheld, that you are empowered to deal with the process, and that you are not taken advantage of in any way.
It is sometimes thought that asking for a lawyer will delay your detention. This is simply not true. Being represented can often result in you being released sooner or with fewer restrictions on your liberty where police are seeking to impose bail conditions.
We will always strenuously challenge the police where the grounds of your detention are in question, and ensure the process is dealt with as quickly as possible. We will attend at any time of the day or night when the police say they are ready to interview.
Having a solicitor at the police station means that you will find out beforehand what the police want to talk to you about and your solicitor will tell you about the strength of the evidence.
Following interview, unless you are charged, you will be released on police bail with or without police bail conditions for up to 28 days which in certain circumstances can be extended or released "under investigation". This means the police have not decided whether to take further action and it is effectively still a "live" investigation. You will have no bail conditions imposed on you and there is no formal time limit the police to complete their investigation. However the police must not waste time or delay their investigation. During this time, the police may retain any property that may be of evidential value to the investigation. In certain circumstances, you will be entitled to the return of your property and we can assist in getting your property back.
Having us represent you will enable you to track the progress of the investigation
We recognise how unsettling this can be, and so we endeavour to stay in contact with the police at regular intervals for any update about the investigation. Any police investigation should be conducted expeditiously. This means the police must not waste time. We can and do check that this is not happening.
If you have been released under investigation or on police bail and require advice, or wish to speak to us about any other aspect of a police investigation, please contact us without delay. This is especially important if you did not have a solicitor at the police station or if you are dissatisfied with the advice you have received so far.